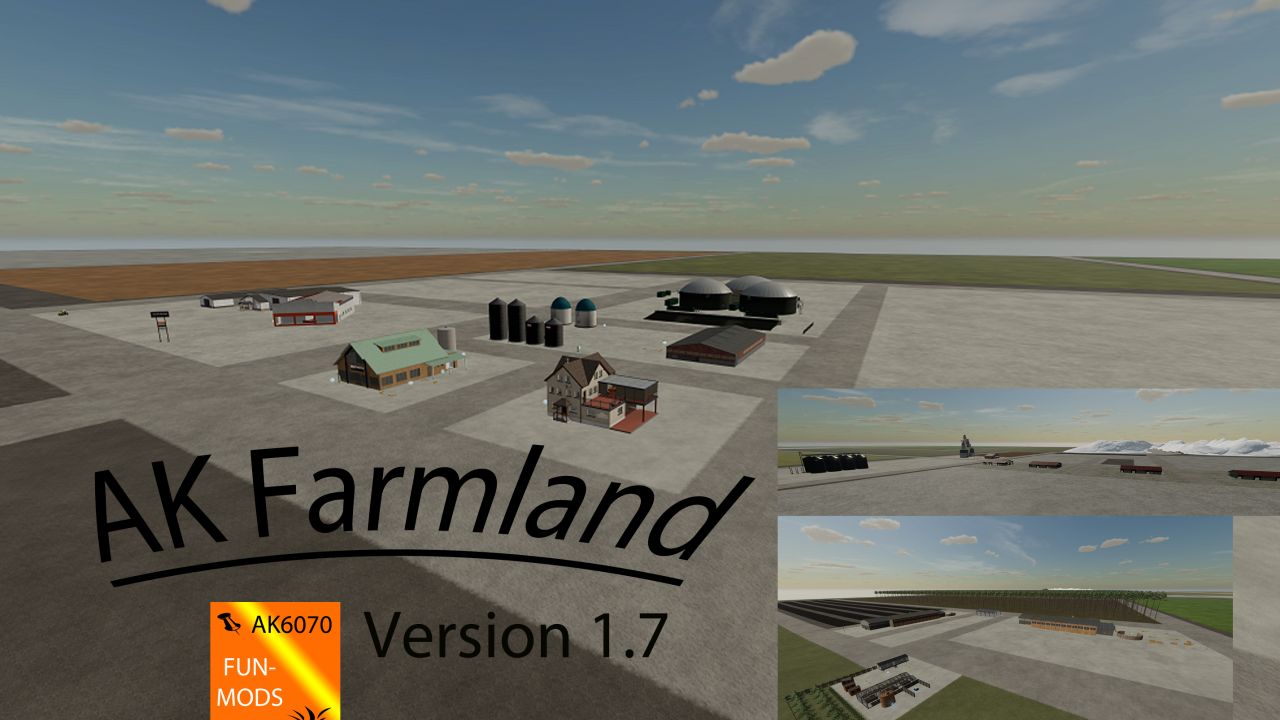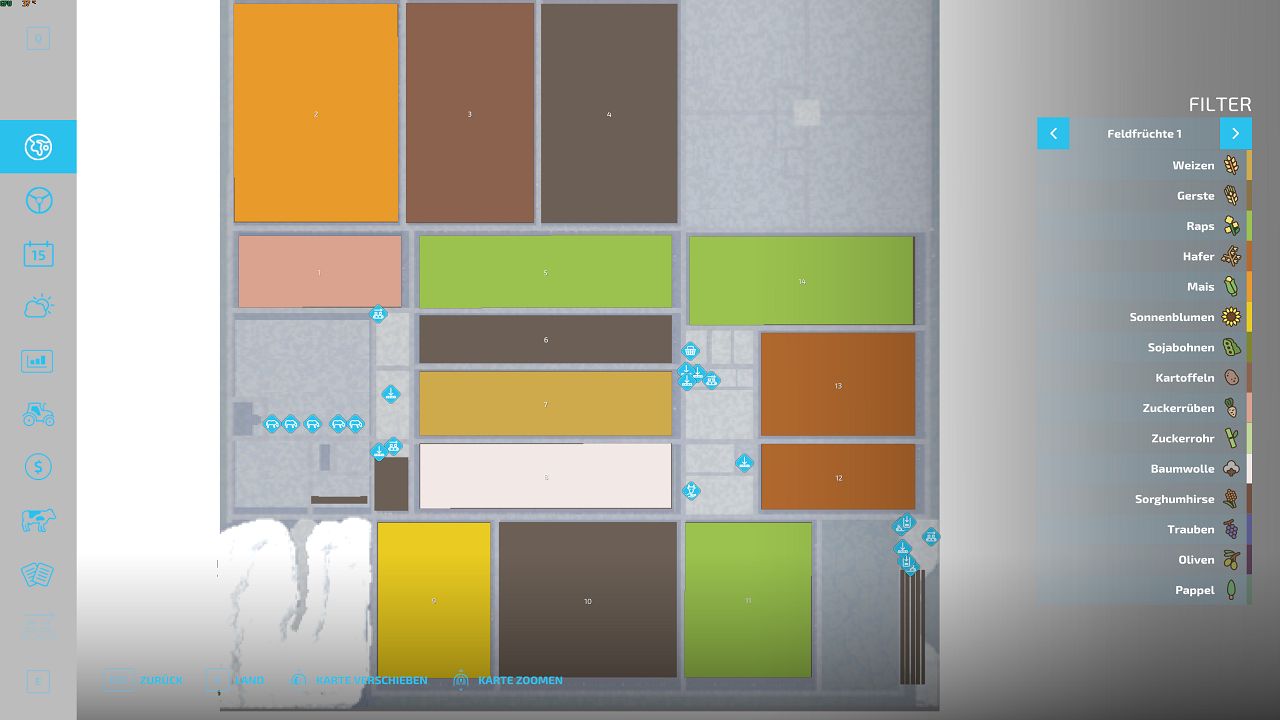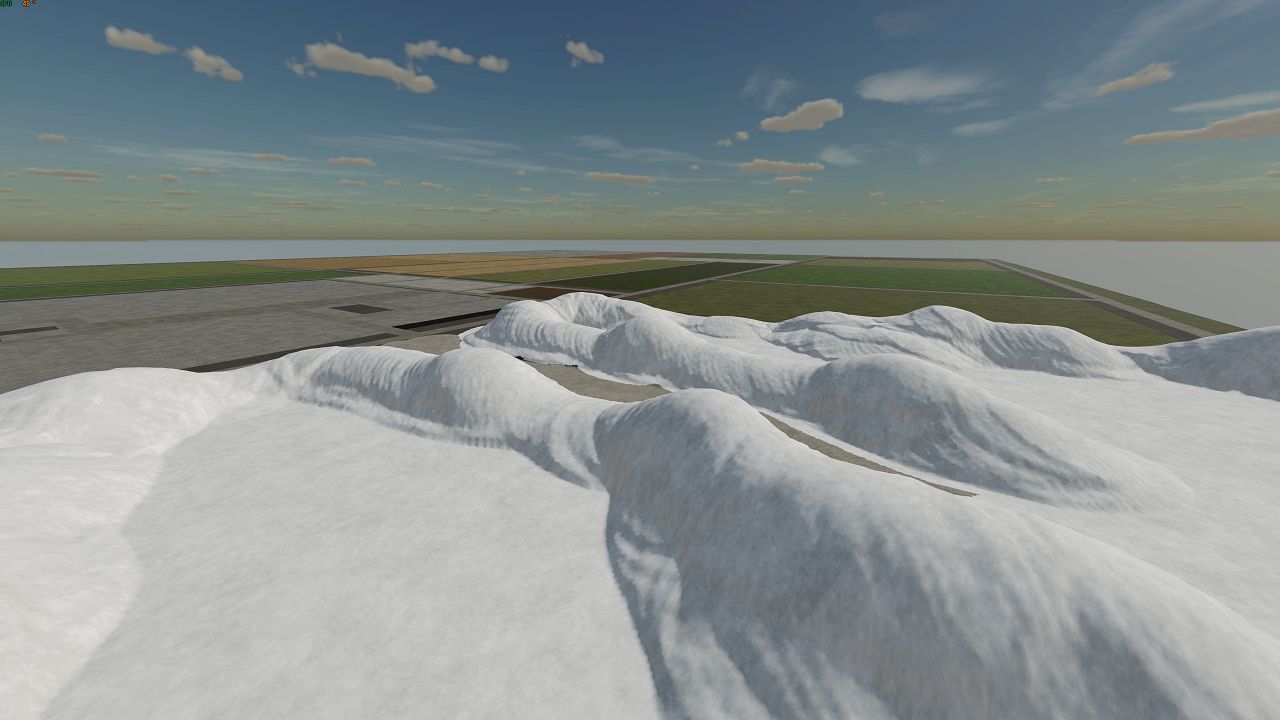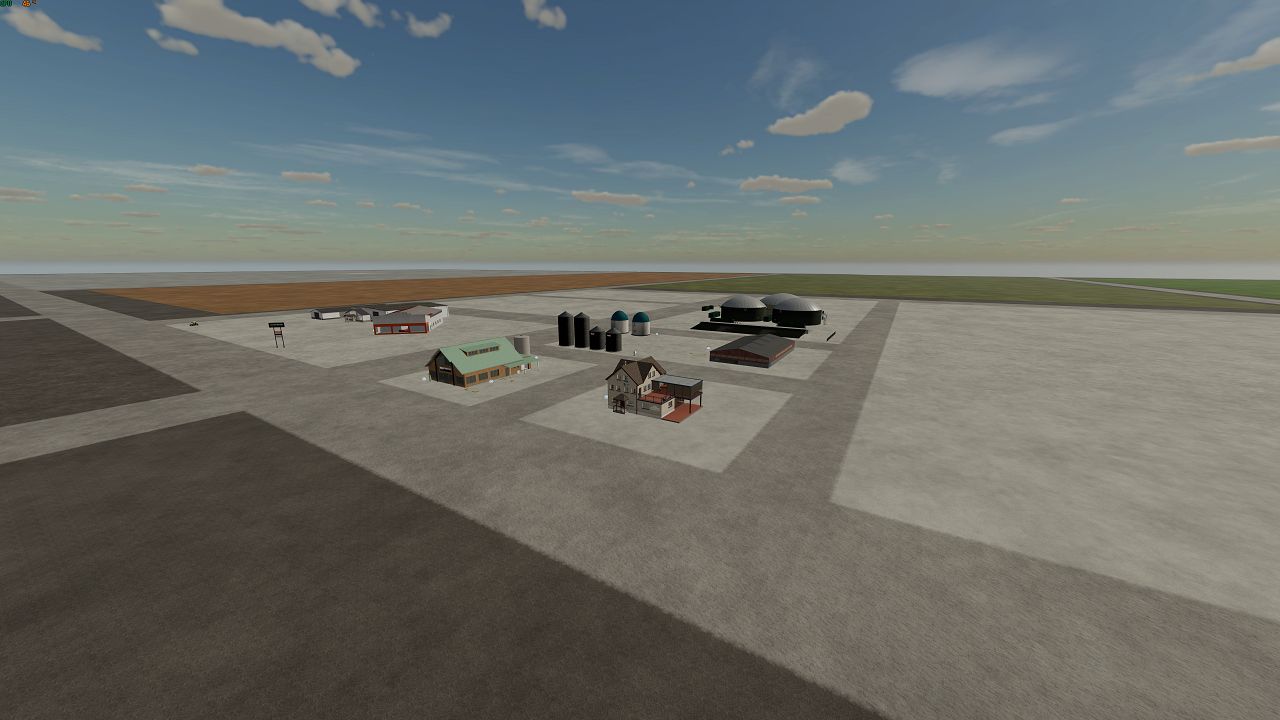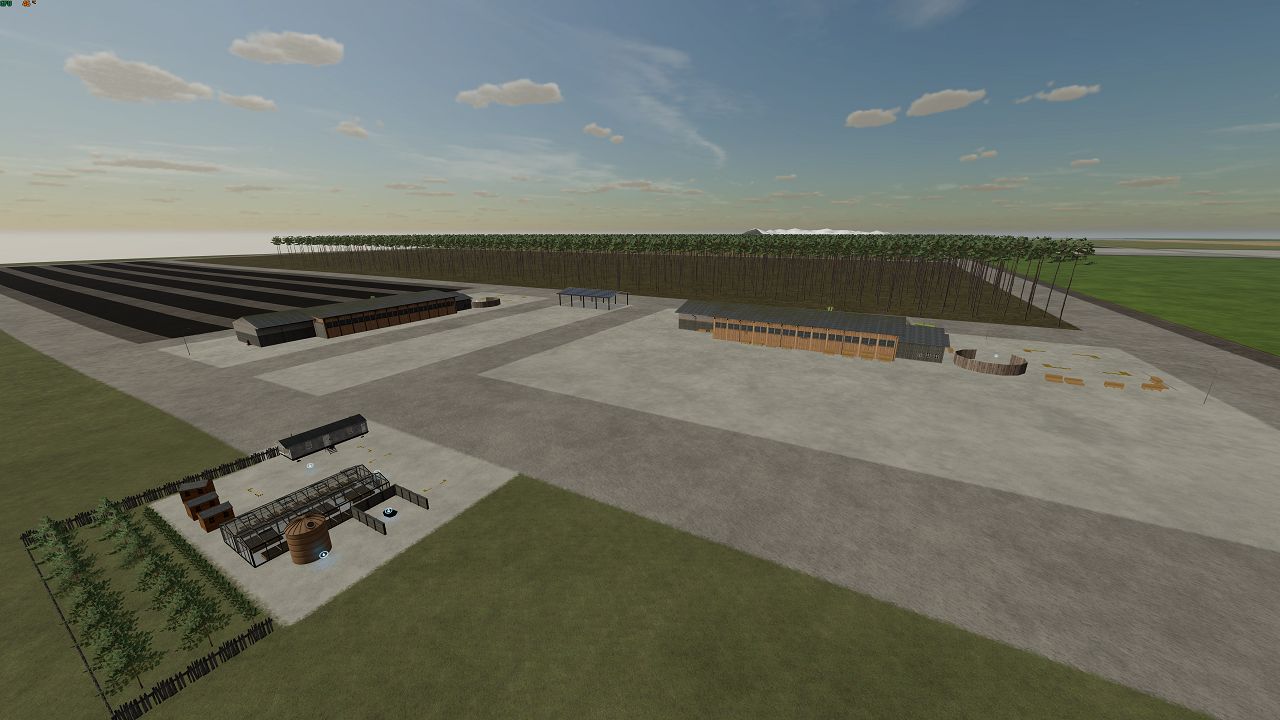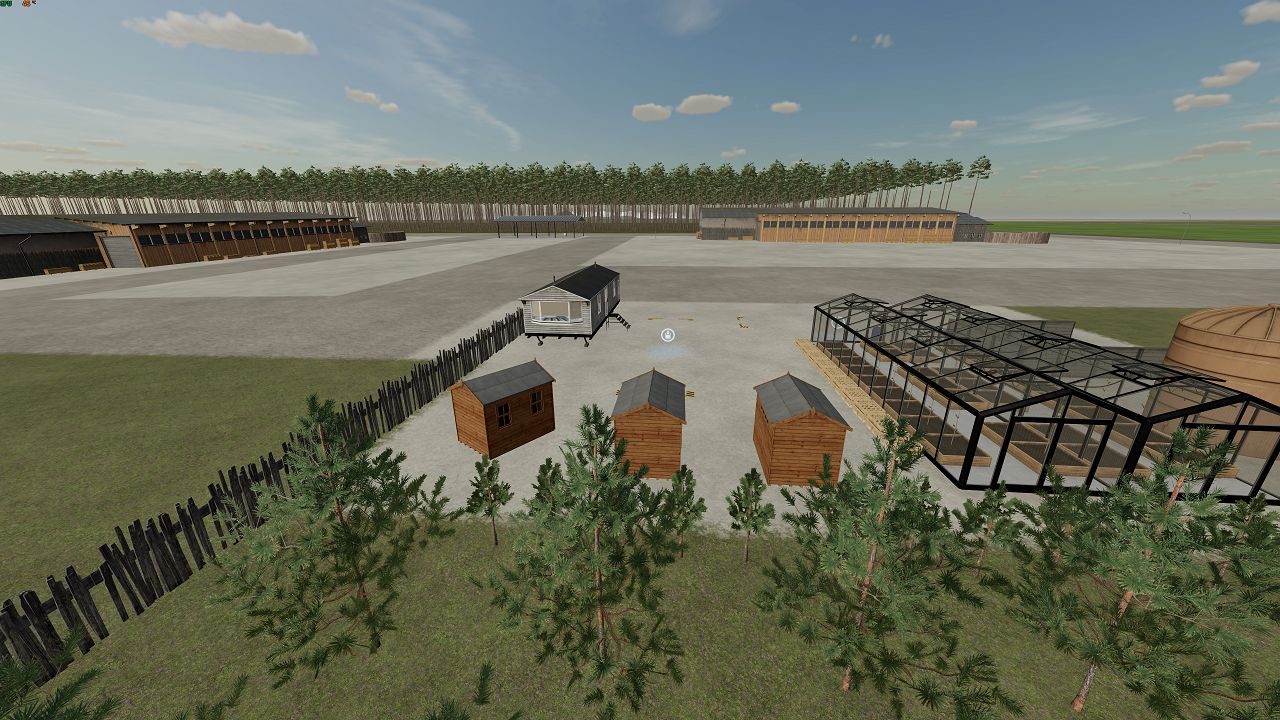 Description
The AK_Farmland
is a 4-fold map with 14 large fields and a lot of free buildable area without decoration. The map is located on complete flat land.
A description of the card and a list of my mods are included.
The map will be expanded and improved over time!


LOG without errors

The mod may only be published on other sites with the original download link!
Changelog
- Various ground textures changed or adjusted.
- Light conditions changed
- Cold stables can be sold or demolished.


New buildings installed:

AK Grain Mill Without Pallets Credits: Object:Giant Software Tag/XML:AK6070
AK zucher production without pallets Credits: Object:Giant Software Conversion/XML:AK6070
AK Water Supply Credits: Object:Giant Software Tag/XML:AK6070
2 Large Wind Turbine on Kalkberg Credits: Object:Giant Software Conversion/XML:AK6070

Fixed an issue where wheat could not be planted when playing with Season.

- Fields no longer have to be forced!
- PDA display (needs to be plowed etc.) is displayed correctly.

large BGA placed - all 3 products can be loaded and transported with the mod "AK-special transport".
AK_Hotel sales station installed
AK_seed production installed
AK_Fertilizer installed
AK_nursery installed

Updated black market and land trade.

Kalkberg revised - obviously snow textures have crept in there.
Removed crop piles on the road.


Seedling range increased to 1000 - if that's too much for you, just download the mod: http://modsfile.com/r9ss2e8q67o1/AK_Baumschule.zip.html and put it in the mod folder, then there are 100.

Sawmill relocated
new area (fields) created for afforestation
Added 2nd sawmill for the reforestation area - additional farmland
-new palettes for honey

Added warehouse for empty pallets and boards - Many thanks to Achimobil for providing the scripts.
- the inputs of the warehouse are at the output of the sawmills, so the pallets are sent directly to the warehouse.

Since the wood trigger from the first sawmill lies over the entire forest, the area cannot be used after deforestation. Therefore, the 1st sawmill can be sold or demolished after deforestation in order to use the area.

- Sawmill production increased - additional pallet spawer
- AK Landhandel installed
- 5 cold stalls with hay feeding installed - additional buyable farmland
- Adjusted forest floor
- PDA now has a white background
- Landscaping at the pet dealer
- new palettes for flour, sugar, boards and furniture
- Adjusted seed consumption from sugar cane to sugar beets.

Empty pallets installed
Sawmill now also produces empty pallets
AK black market installed
AK gourmet restaurant installed

Forest land price reduced
Trees removed that are on the road
Added map border

- original fill types (weight)
- original pallets
- original day night rhythm
-original plant growth
Credits
Texts on this page may have been translated automatically and may not be accurate.