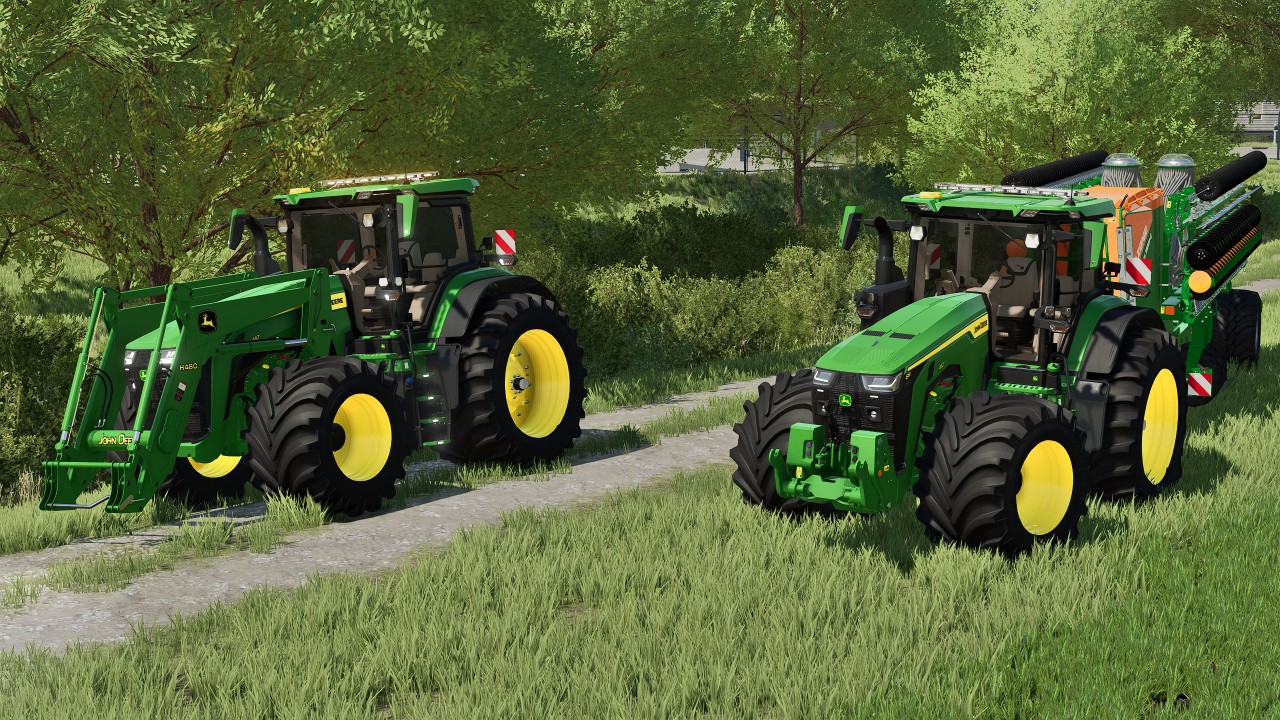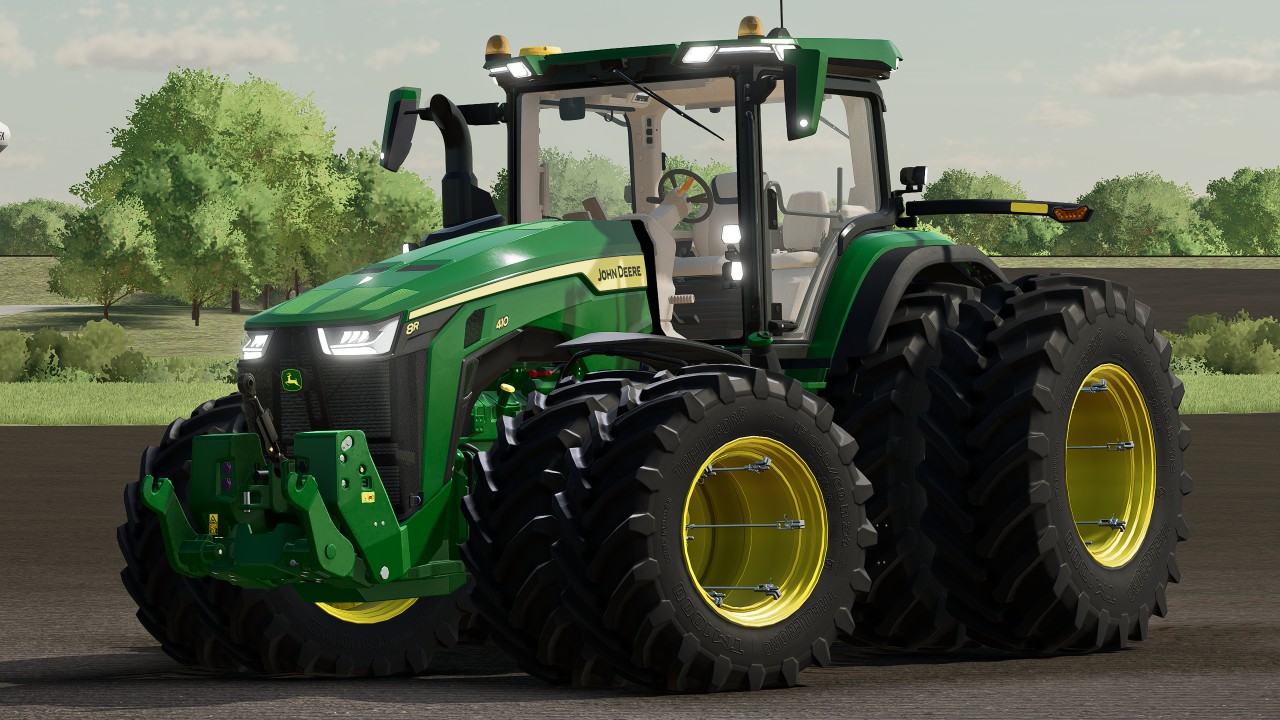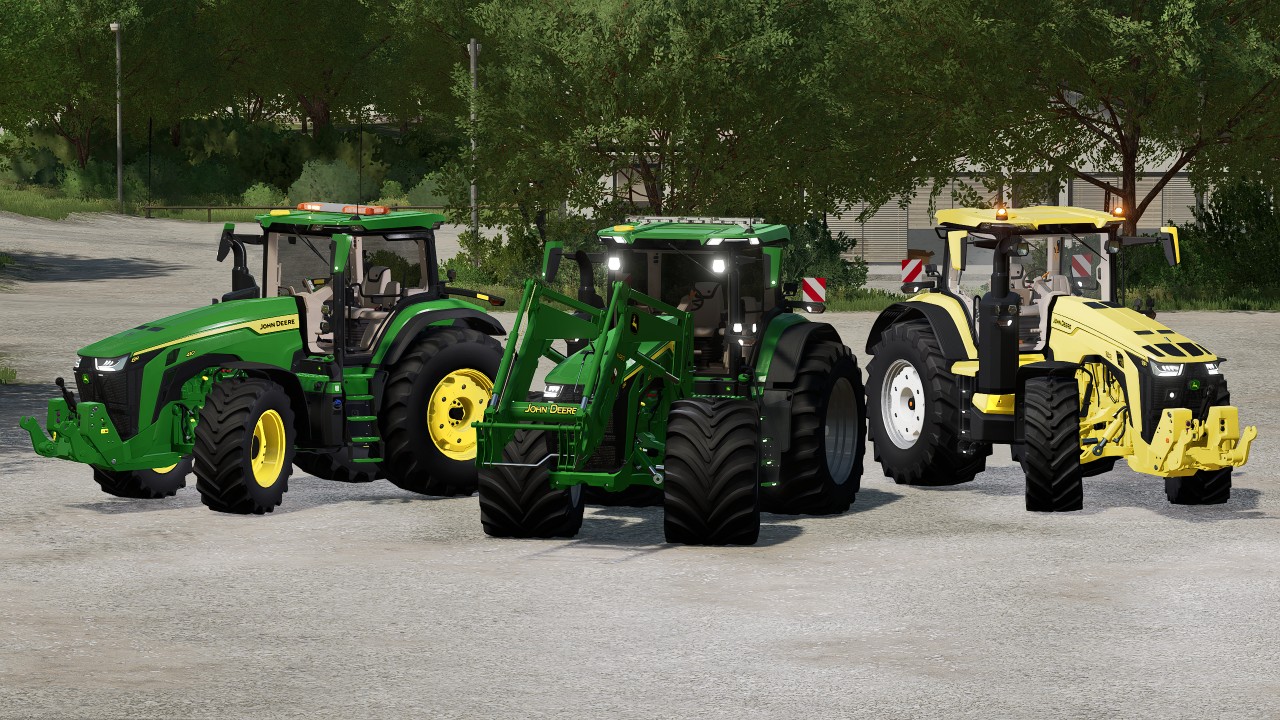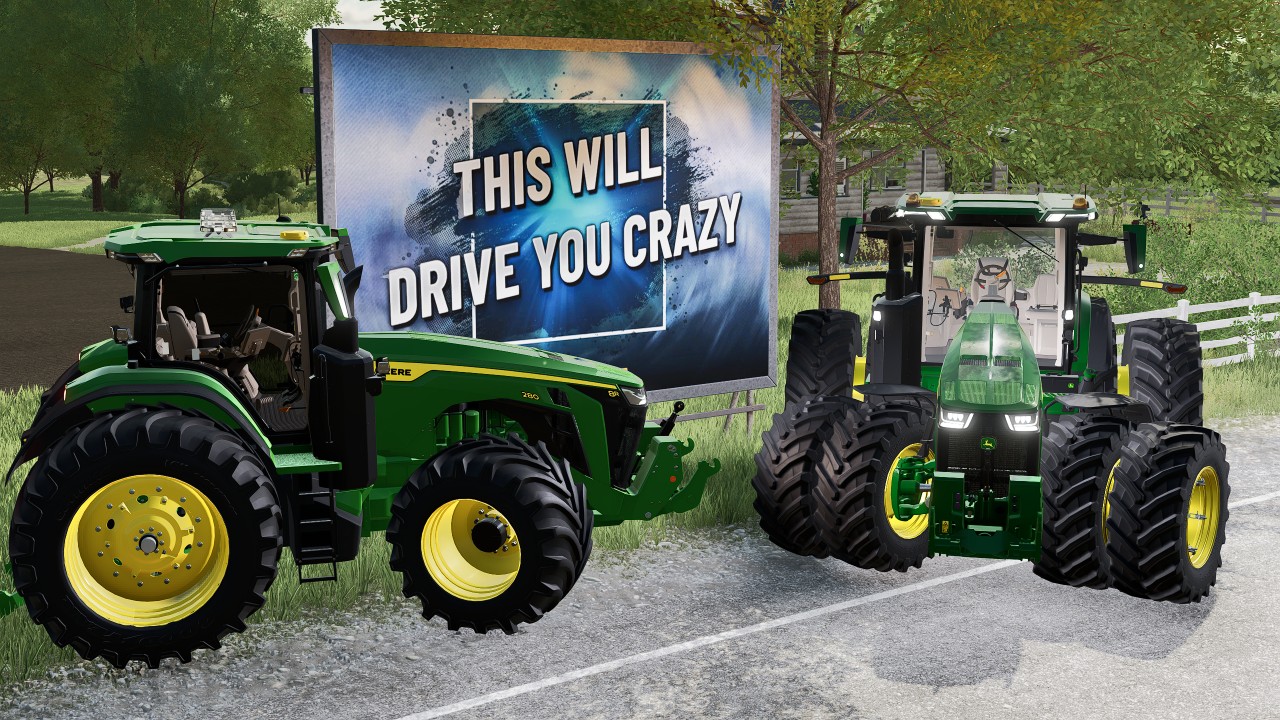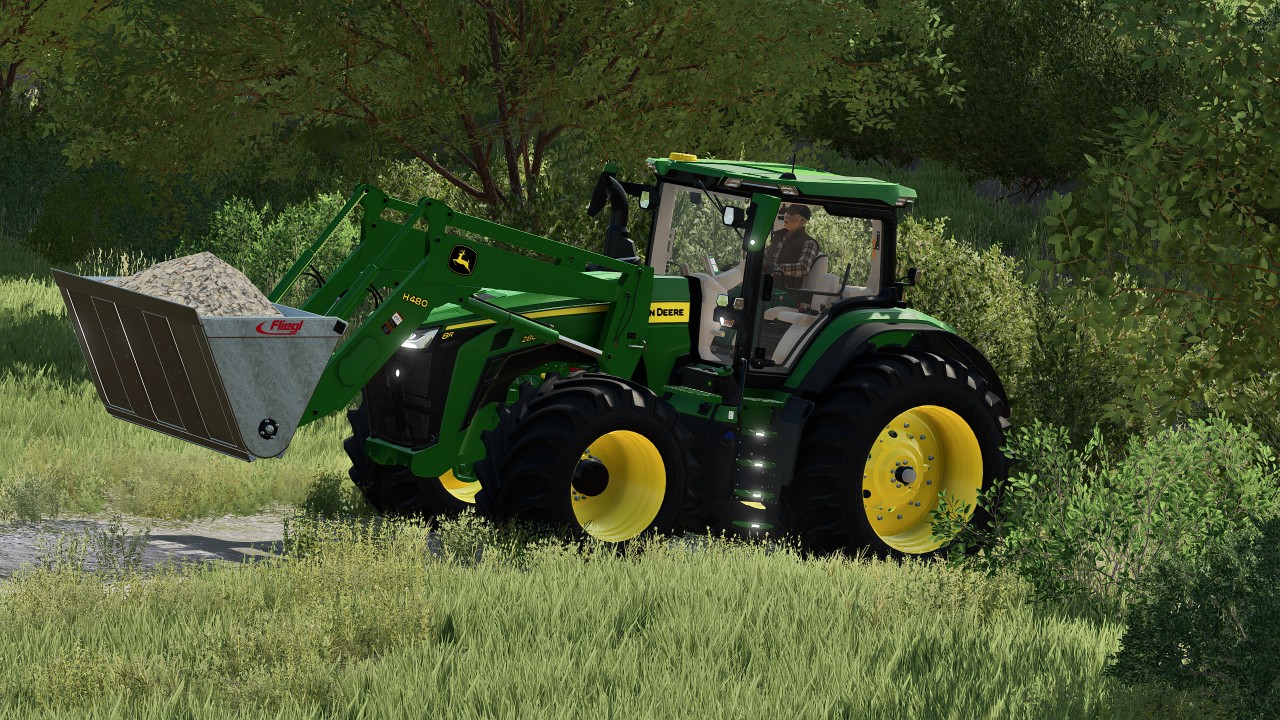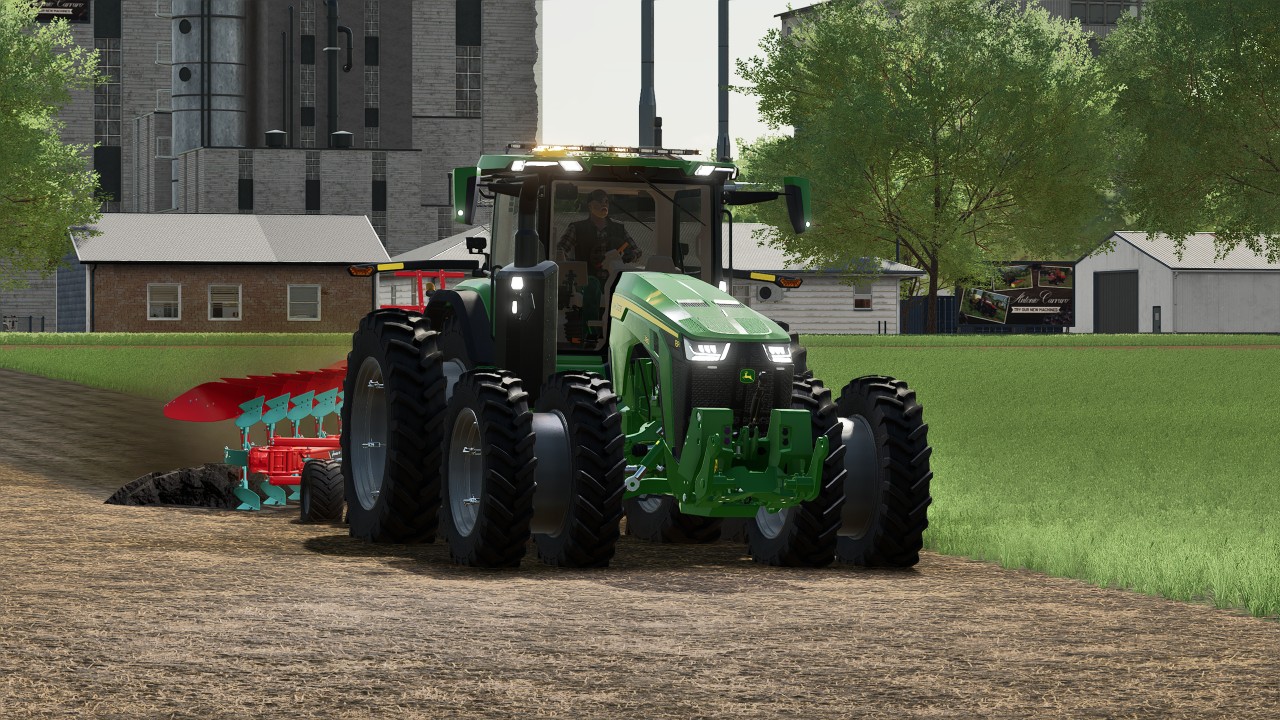 Description
Here is John Deere 8R

*Wheel configs (Added Goodyear tiers under trelleborg)
*US/EU configs
*Beaconbar/Beacons
*Flasher
*Femovable fenders
*Simple IC.
*Color config
*Rim Color config
*Femovable Front hydrolic (need to remove this to use frontloader.
*Added frontloader attacher


Frontloader H480 also added to this mod.
Credits
Some texts on this page may have been translated automatically and may not be accurate.