Timber Runner Wide With Autoload Wood
V1.2.0.0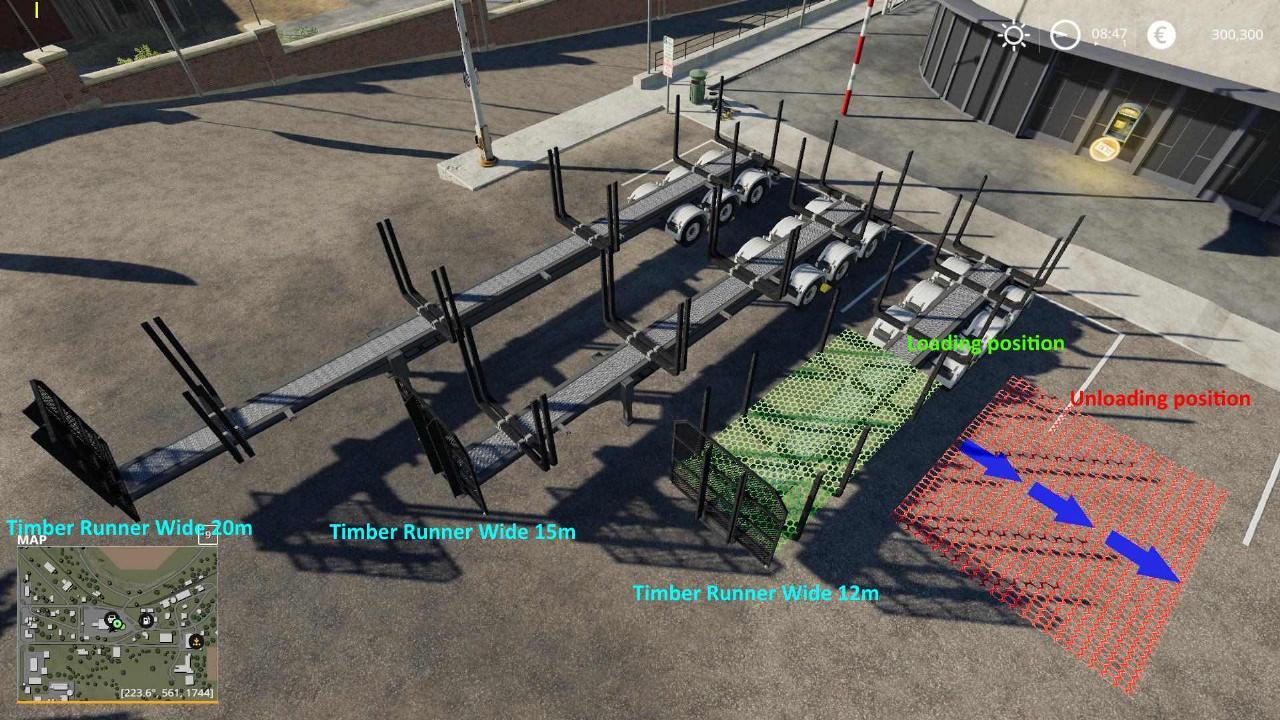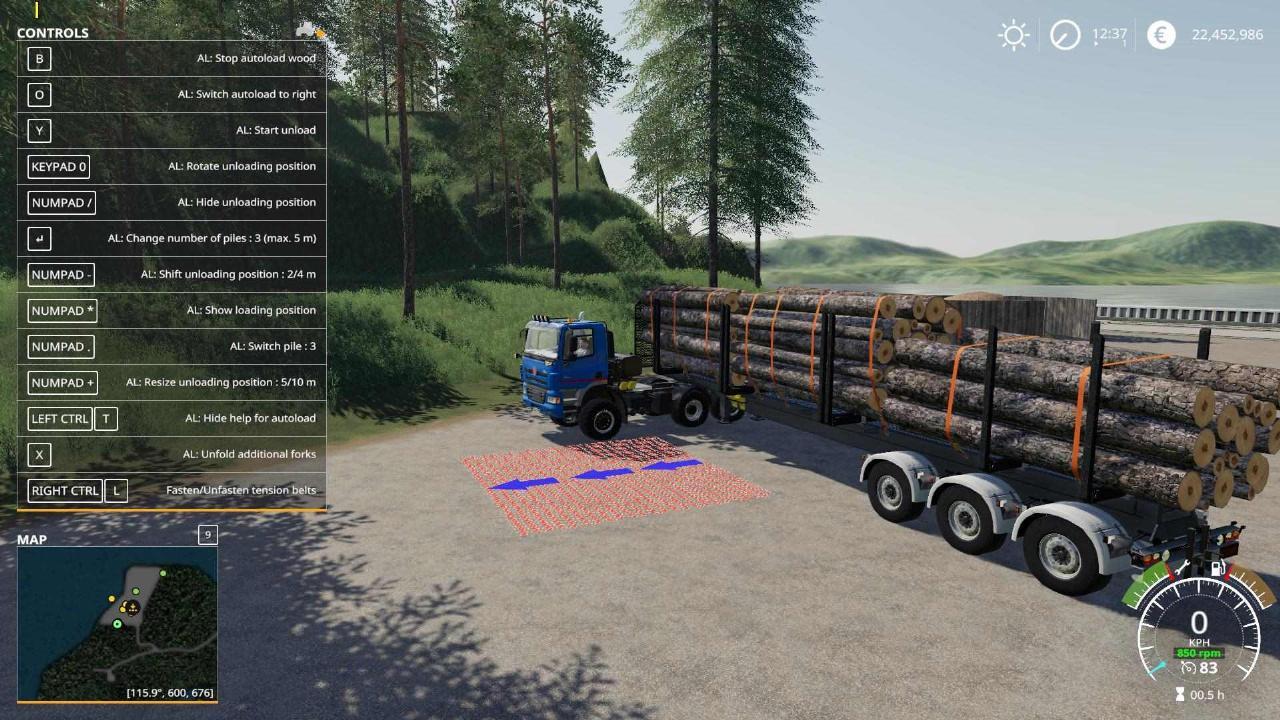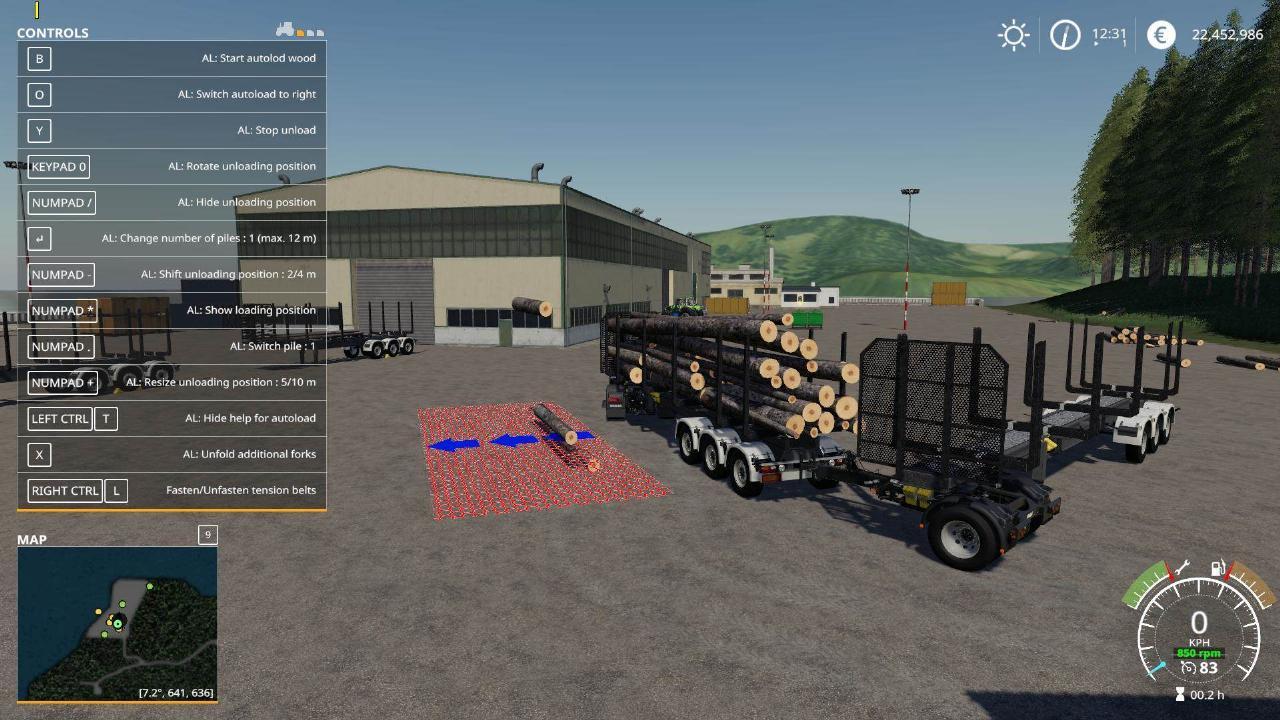 Description
This is a set of three log trailers, which have a larger space between them, allowing you to load/unload them with front or wide-arm loaders. The automatic loading script has been modified. The newspapers are therefore sorted into stacks.

v1.2
new 15 and 20 m trailers added
additional forks added that can be folded/unfolded when loading small logs with 3 or 4 piles (15 and 20 m trailers)
attach back for trailer and to all trailers
-fixeded showing the controls when attached to the trolley
- Automatic loading script edited.