Triumph Bonneville T120 Noir
V1.0.0.0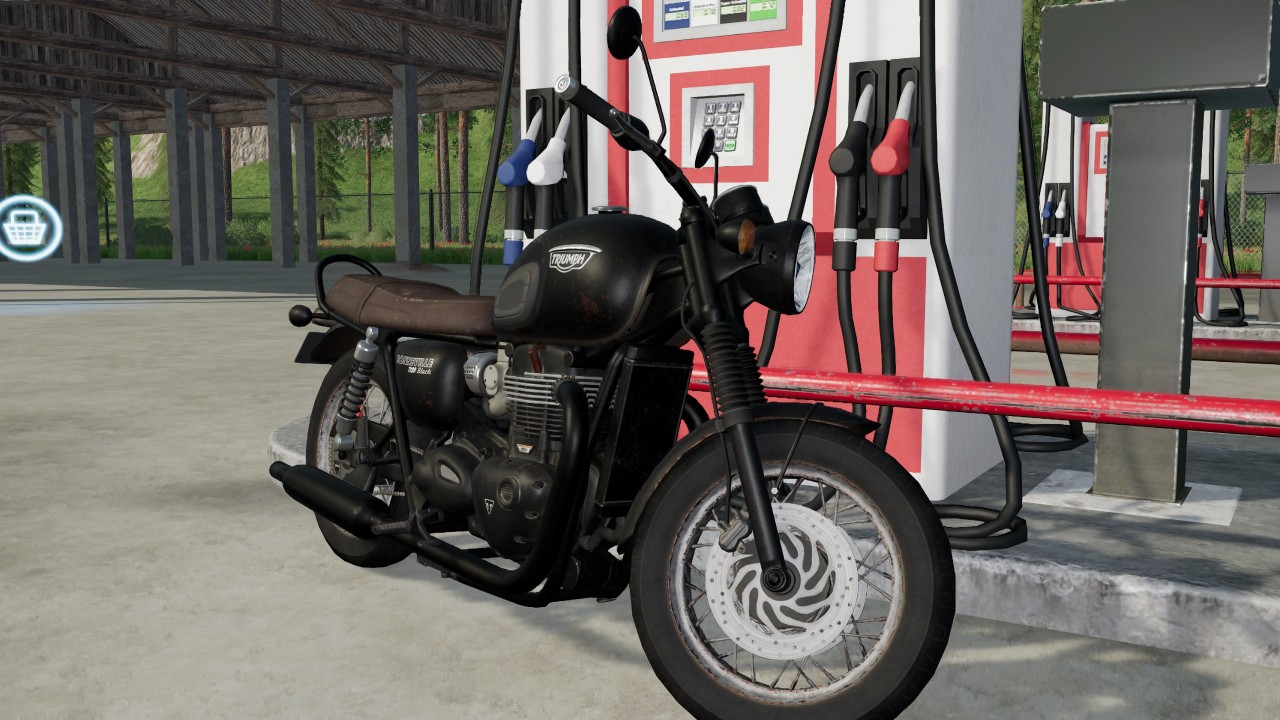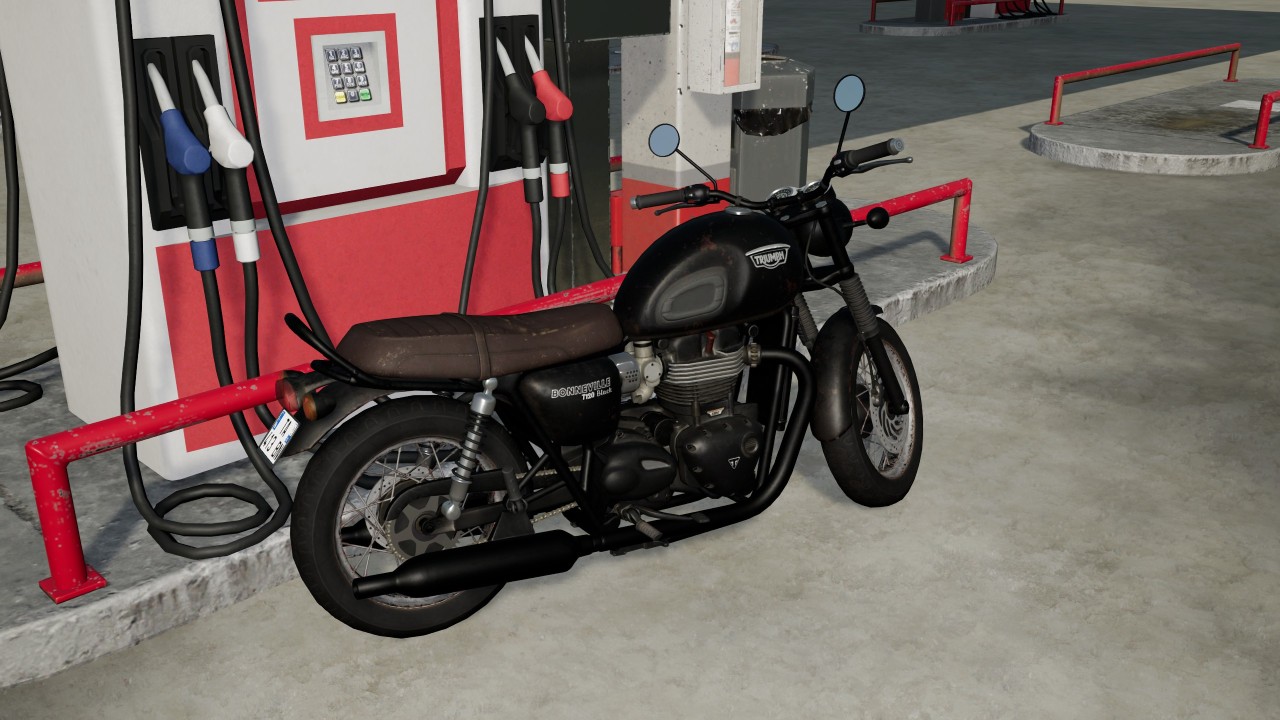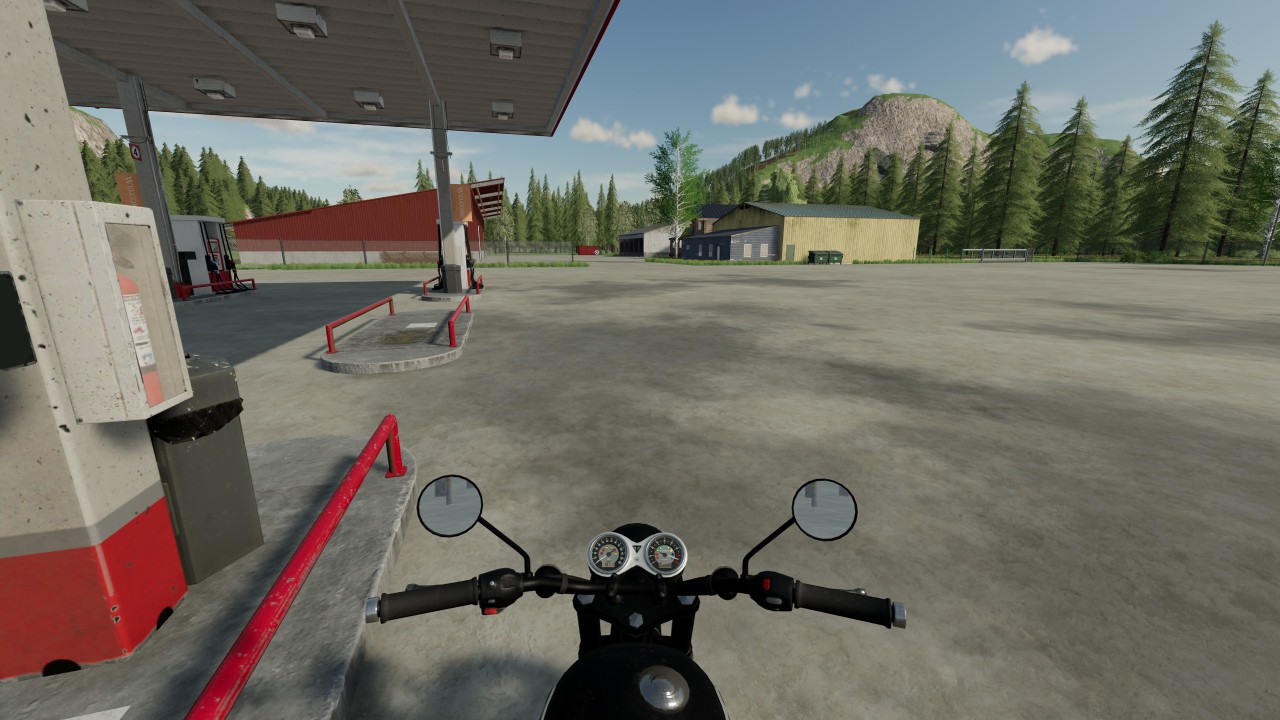 Description
TRIUMPH BONNEVILLE T120 BLACK
Fancy a therapeutic stroll through the streets of LS22? Or get a soul-soothing massage with the first kick of the burn?
Lower compression, smoother control times, more flywheel mass let about 78 hp gallop on the crankshaft as a result,
counters up to 101 Newton are available even at low speeds. So get on the bike and let the TRIUMPH feel.

Modder and scriptwriter, Silak_68, has breathed virtual life into this model for LS22 and wishes you lots of fun.
________________________________________________________________________________

Entertainment:

Optional:

With or without helmet. (A short cut is recommended with a helmet).
But it can also be flown with the game's internal headsets.

1st view, interior view, seated:

Animation of dashboard lighting, analog tachometer, speedometer, fuel gauge, indicator for turn signals, hazard lights, high beams,
Clock display (game time), shift display, all lights on when engine start,
Left and right mirrors, steering movement, lateral inclination of the motorcycle when cornering, the driver's view remains horizontal, bumps in the road simulated, ... .


1st view, interior view, lying down:

A second interior view gives the rider a riding experience as if they were lying on the motorcycle's tank. … .


3rd view, exterior view:

Animation of sprocket, chain, sprocket, wheels, spokes, tire lettering, front and rear suspension, steering, turn signals, hazard lights,
Low beam, high beam, brake light, horseshoe tail light, license plate and license plate light,
Exhaust heat and gases escaping from the muffler of the exhaust system. inclination of the motorcycle in the curves, change of position of the pilot in the curves,
Standing leg in a standing position. Side stand, no pollution. … .


Performance :

- Speed: 209 km/h

- HP: 80 HP

- Maximum speed: 7000 rpm

- Tank capacity: 14 liters

- Weight: 244 kg

-------------------------------------------------- -------------------------------------------------- --------------------

Copyright:

Author of the 3D model: letienthanh1990

Mod Author: Silak_68

Tester: Silak_68, Mole63

Description: Mole63

________________________________________________________________________________

Conclusion of the tester:

Appearance: as real. Driving experience: excellent.

Driving stability: safe and fast. Fun factor: regal.
Credits
Modell: letienthanh1990
Textur: letienthanh1990
Silak_68
Idee
Konzept: Silak_68
Sounds: Silak_68
Script: Ifko[nator]
Tester: Silak_68
Maulwurf63
Some texts on this page may have been translated automatically and may not be accurate.