MAGSI Front Box Turner + Potato Palox
V1.0.0.0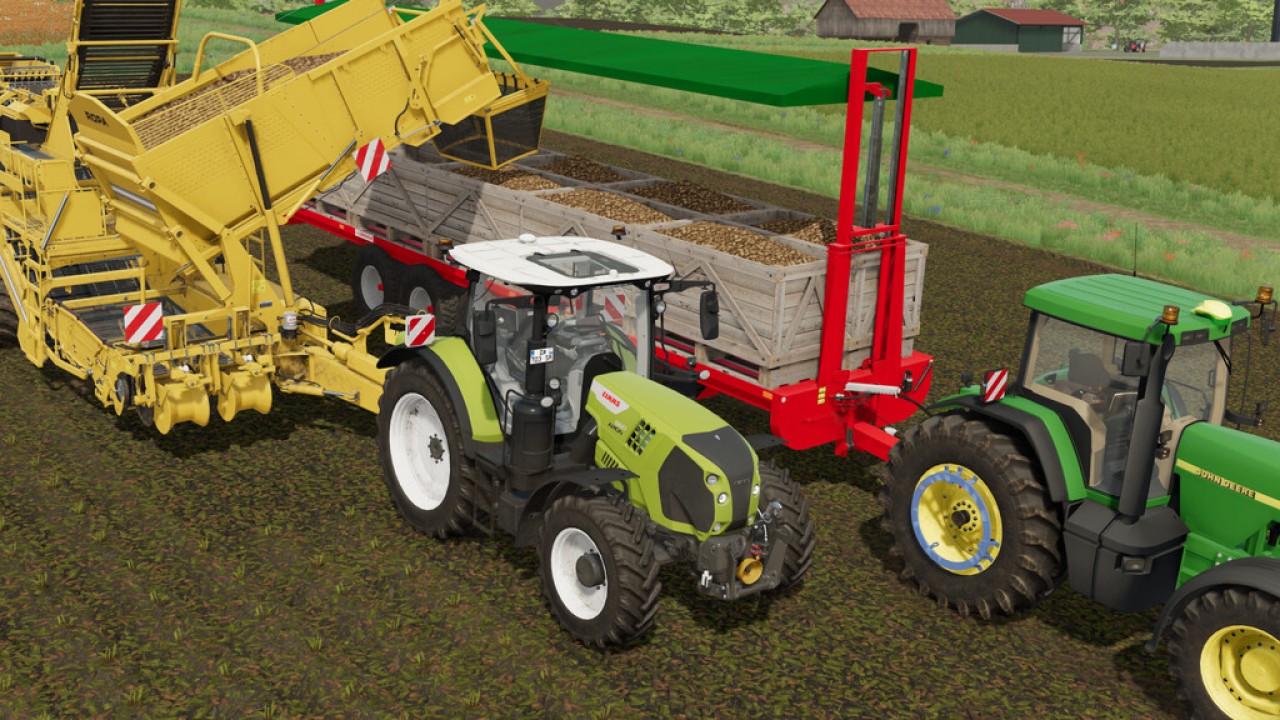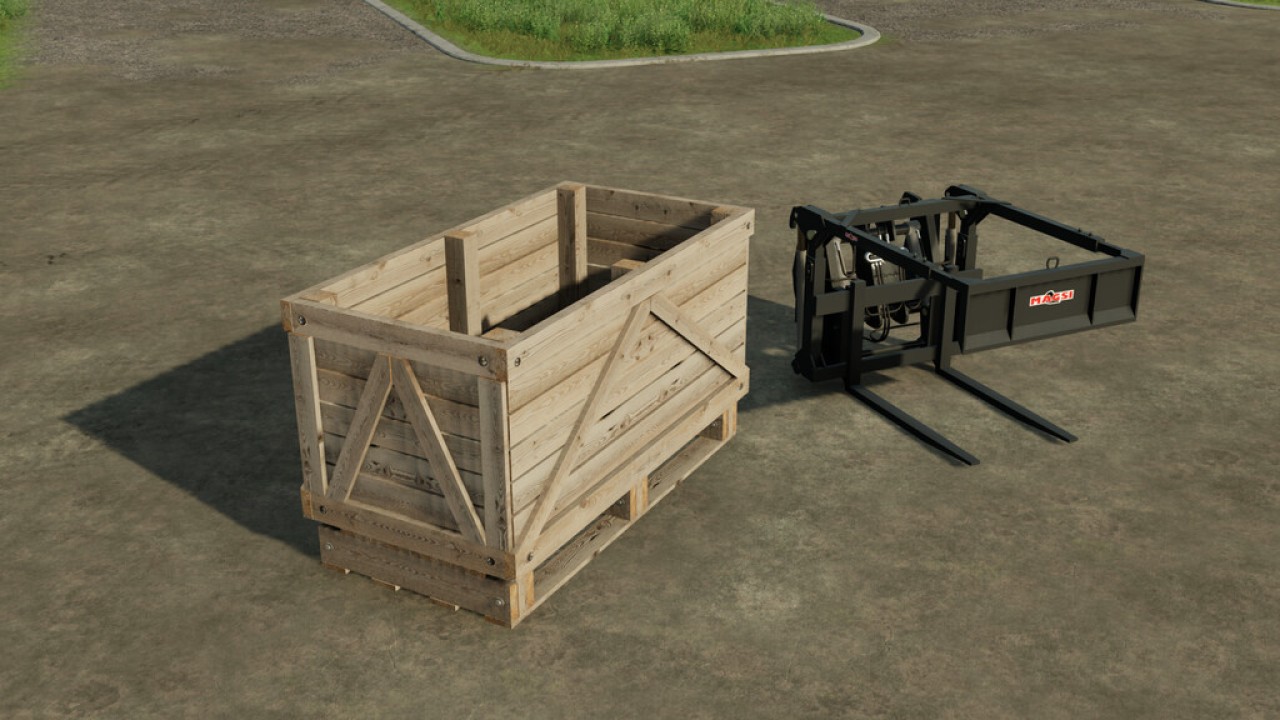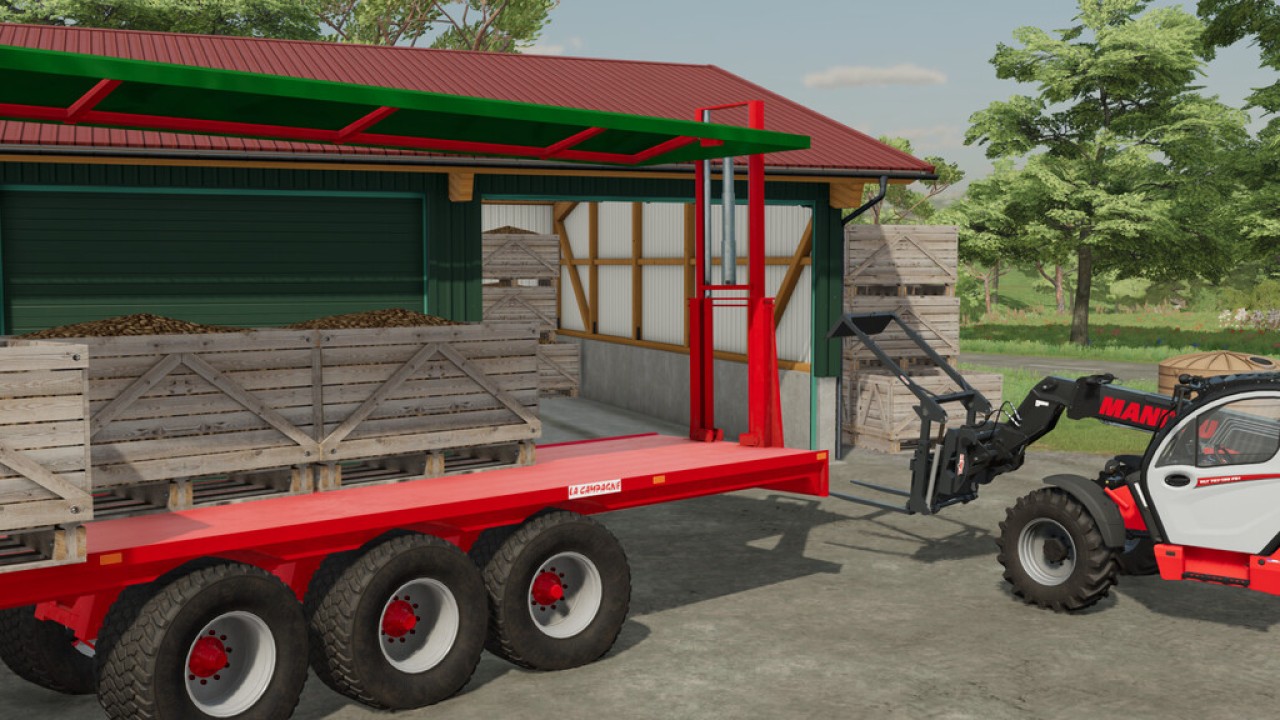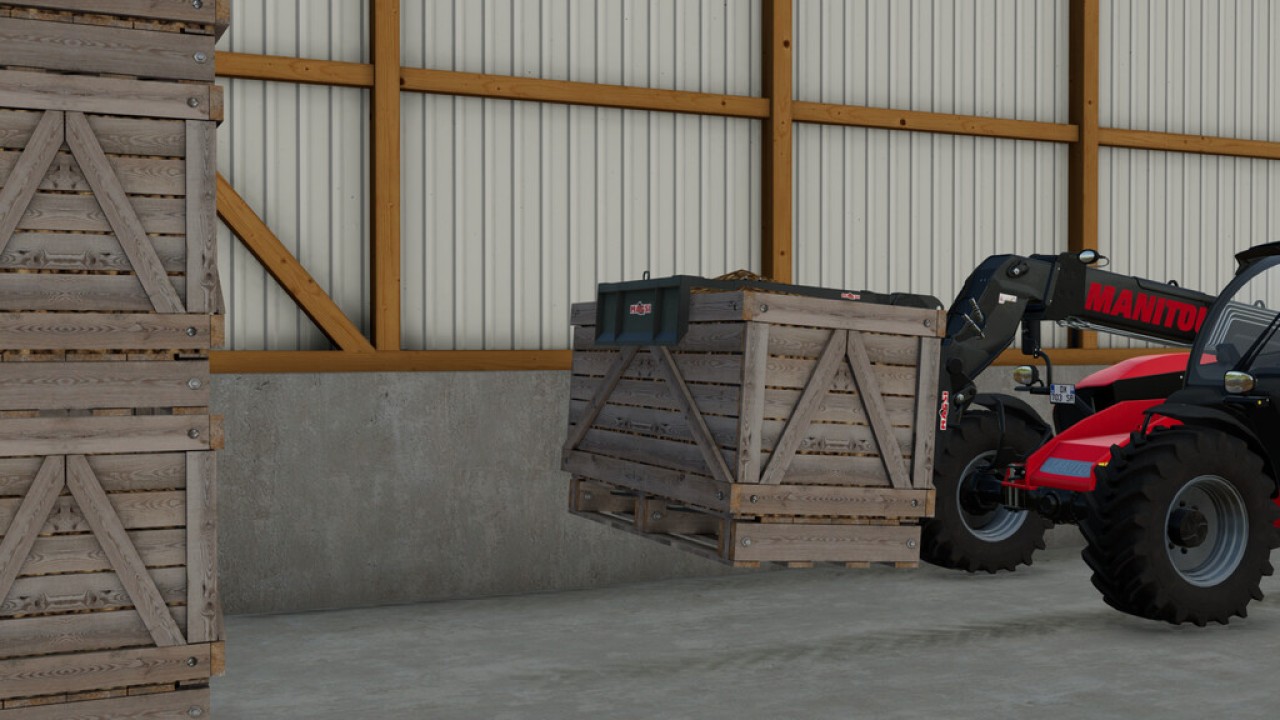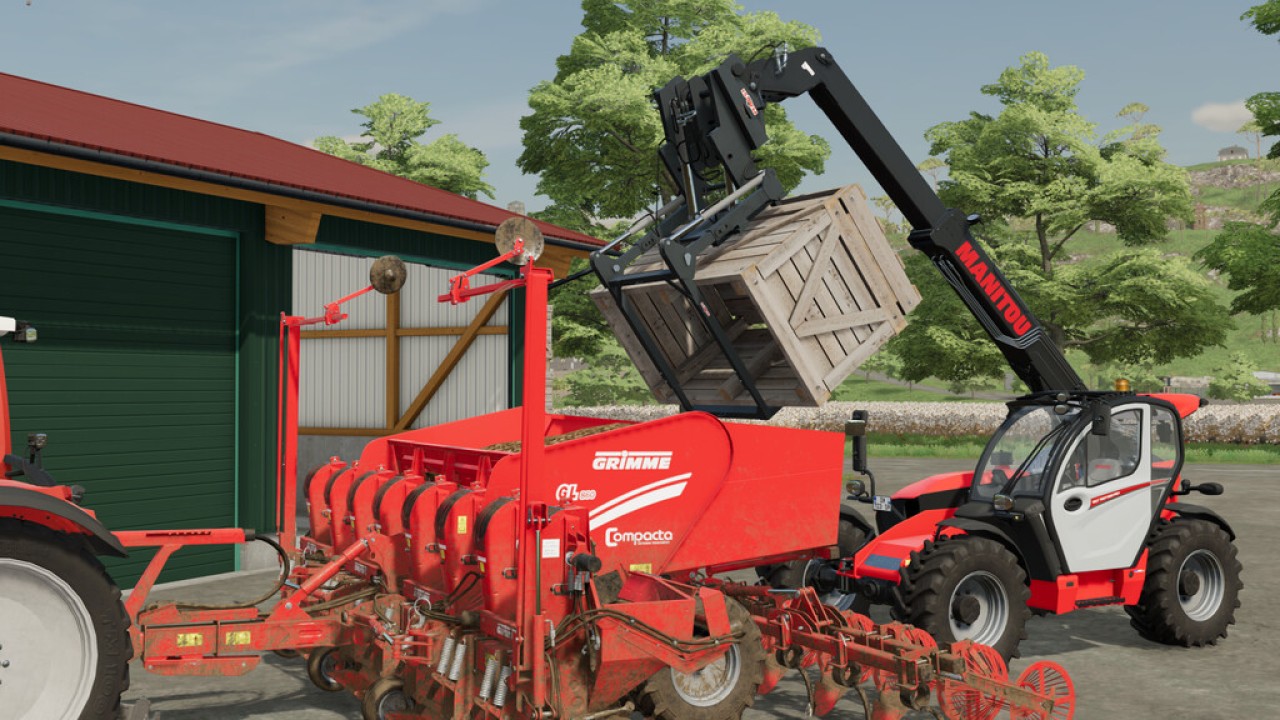 Description
The Magsi front box turner is a very
versatile tool for picking up potato pallets with a width of up to
2.50 m width.
This turner allows faster unloading thanks to its 90° front unloading.

Price: 1.650 $

Potato Palox:
Price: 1 050 $
Size: 1m2 x 2m4 x 1m4
Capacity: 3 000 l

For a good usage of the mods, the box can be attached to the box returner, or belt it (compatible with any type of box).
Some texts on this page may have been translated automatically and may not be accurate.